Garage door seals do more than just keep the elements at bay and ensure your home stays cozy and warm. They also play a crucial role in preventing accidents and property damage. Many types of weather seals are on the market, but not all offer the same features or benefits. That is why it is important to know its different types to make the best decision for your home and protect it from potential issues. From bottom seals and threshold seals to garage door weatherstripping, this guide will cover all the basics of these vital components of your garage door. So join us and discover the different types of garage door seals that can help make your home safe and worry-free.
The Different Types of Garage Door Seals
Bottom Garage Door Seals
The most common type of seal on a garage is the bottom seal. It keeps rainwater and dirt out and comes in many styles for each type of garage door. It comes in different sizes too, and you can place it directly on the door with nails or a retainer channel. That way, you can quickly change the insert instead of replacing the whole seal if necessary. If you have a garage door bottom seal that needs replacing, do not hesitate to call an expert to fix it.
J-Type Seals
The J-type bottom garage door seal gets its name from the shape it forms when it is attached to the retainer. When the door closes, it makes the shape of the letter J on both sides of the threshold. It usually comes with single-channel retainers. This kind of cover is usually made of rubber or vinyl. As the door closes, it compresses to cover the gap separating the door and floor. You can also use them to cover the door's sides, making it more weatherproof.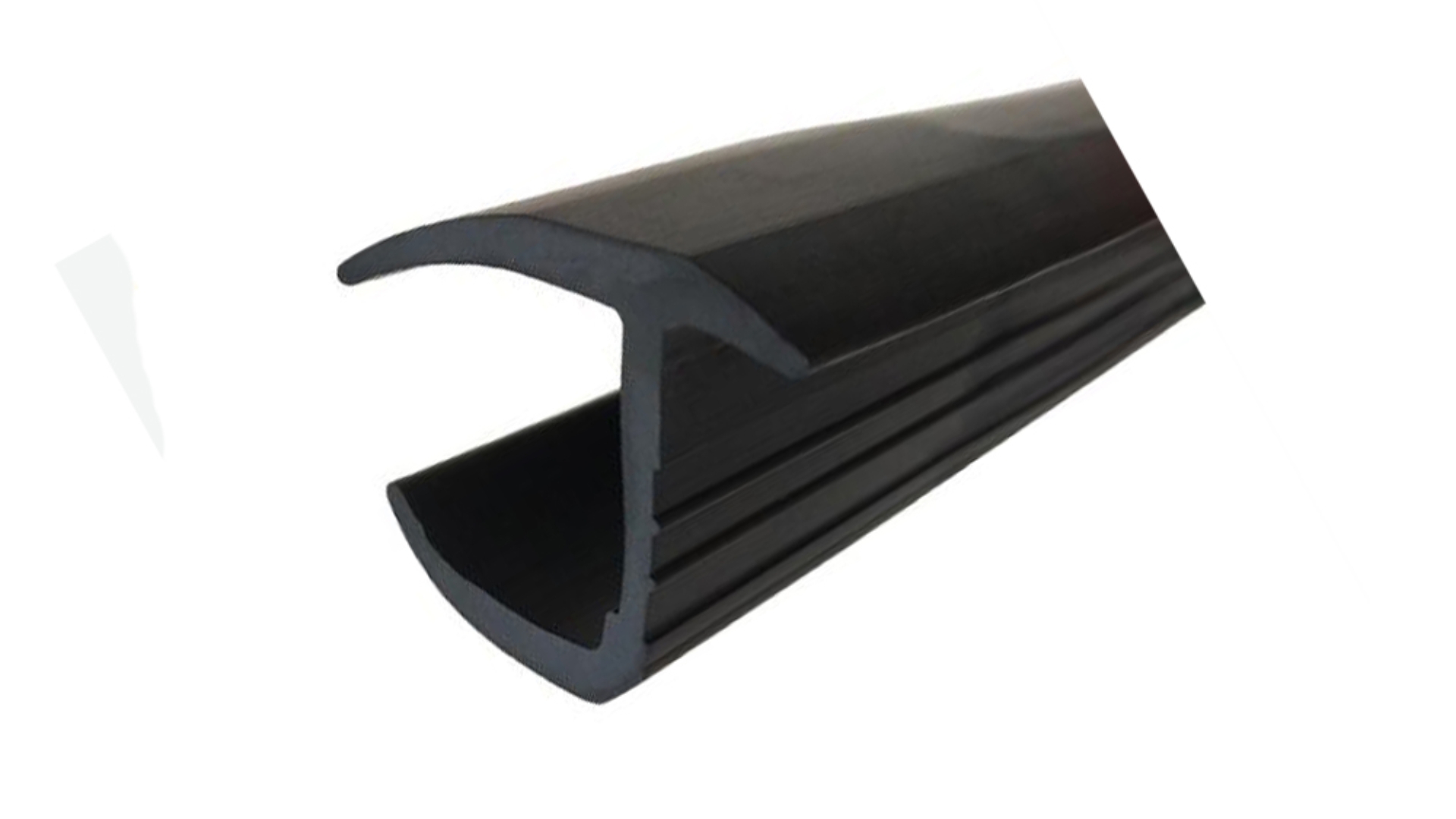 T-Type Seals
The T-type seal is the most common and probably the easiest type of bottom seal. It looks like an upside-down T and usually comes with single-channel retainers. You will have to measure the seal to check that the size of the T matches the opening of the retainer. The retainer is usually made of steel, aluminum, or PVC and can attach to the door's bottom and side.
Bulb Seals
The bottom of a bulb seal is round, and the top is in the shape of a T. Because the round part is long and flat, these things are often called tube seals. This form of a seal is found on most overhead garage doors requiring a retainer. They are made to fill the gap between the floor and the garage door's bottom. If the floor is uneven, they work well to cover the gaps. However, bulb seals are only good for residential doors and not for commercial doors.
Brush Seals
These flexible seals, or garage door sweeps, are very strong and can be used on both the sides and the garage door's bottom. This popular option can secure doors with high levels of movement because it does not compromise the door's functionality. Brush seals are common in commercial buildings like airport hangars or storage units. Yet, while the bristles do a good job of keeping out dirt and debris, they are not good at stopping water.
Threshold Garage Door Seals
A threshold seal is a rubber strip fixed on the garage floor. It is also known as draft stoppers or weather seals because they keep the weather out of garages. They can be used on garage doors at home or in a business. They are especially helpful for steep or uneven driveways because they stop water from running under the garage door.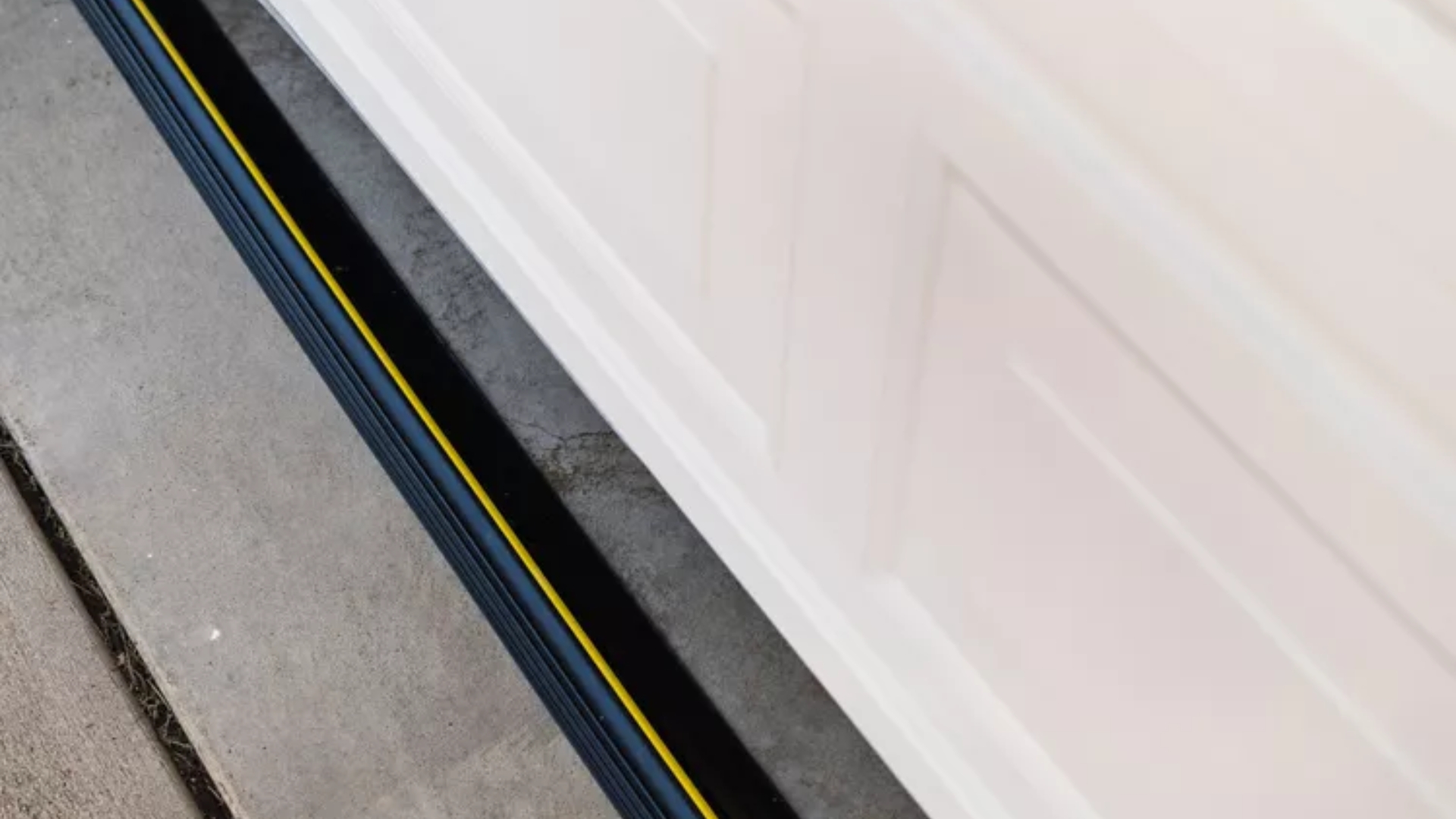 Conclusion
Knowing the right type of seal for your garage door can make all the difference. It pays to do the extra research and choose a seal that works best with your particular door. With careful consideration of your needs and the array of choices available, you will be able to find a seal that offers superior protection while also adding to the curb appeal of your garage. Invest in a garage door seal replacement today and enjoy peace of mind knowing your garage is secure.
Are you tired of fighting the elements with an inefficient garage door seal? Fixxed Garage Doors offers a solution with our premium garage door seal replacement services. Our seals are strong and durable enough to withstand extreme weather conditions — be it wind, rain, or snow. Each seal is custom-fit for your door's specific size and width, so you know you have the best garage door weatherstripping possible. But wait, there is more! With our competitive pricing, you will surely get the best value for your money. So stop battling the elements and keep your home warm, dry, and quiet! Contact us today for all your garage door maintenance and sealing needs and get a free estimate.