24/7 Emergency Garage Door Repair
Have a Garage Door problem? Then Contact Us – we are Fixxed Garage Doors, a 24/7 garage door repair company serving greater Los Angeles and the San Fernando Valley. We offer emergency services for residential and commercial garage doors, and also provide new garage door installation and maintenance services. We are backed by a seasoned team of technicians and can fix all garage problems at any time of the day and any day of the week.
Contact Us!
Call: (323) 364-6764
Email: [email protected] 
Visit: 12710 Albers St, Valley Village, CA 91607, USA
Why Choose us for Garage Door Services?
Quick Emergency Service for Garage Door Repair 
When your garage door unexpectedly stops working at night, on the weekend, or when you are trying to get to work, just give us a call and we can provide you with prompt and courteous emergency repair service.  While garage doors are built to last, they do wear out over time.  Key parts like springs and chains do break after a length of time, and need to be replaced.
So if you are stuck trying to get in or get out of your garage, and need a professional who can fix your garage quickly, then contact us at Fixxed Garage Doors.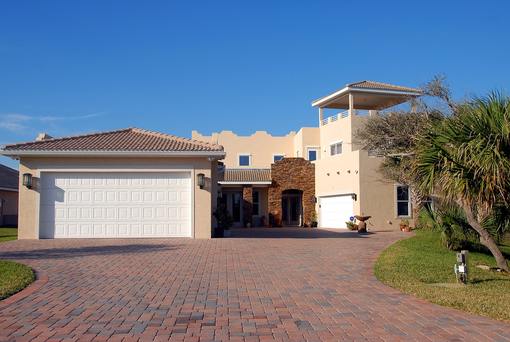 Same-Day Emergency Garage Door Repair
Garage door parts do eventually break over time and unintended accidents can damage a garage door.  So when you surprisingly discover that you need a garage door spring replacement, have a broken garage door chain, or any other problem then contact us for 24/7 service. Our well-stocked service trucks carry most component parts and our professional technicians can handle any problem.
Fixxed Garage Doors is right here to provide you with quick quality work for any garage door problem that may unexpectedly occur.
Customized Repair of the Garage Door
It is always challenging to get repairs when you have installed a customized garage door. Whether you have a custom-built garage door, unique garage door opening or a complex security system our team of experts can deal with all types of customized garage doors.
At Fixxed Garage Doors, we are committed to providing top-quality garage door repair with the utmost care. We offer long lasting garage door solutions for your home and commercial place
Do you have a Garage Door Emergency? Contact the experts!
When your garage door stops working, breaks or is accidentally damaged, just give us a call and we can provide you with prompt and courteous emergency repair service. We are just a phone call away!
Get in touch with us at (323) 364-6764 or Google search for emergency garage door repair near me – we'd love to assist you!
Available Everyday
We're always available to help out when you need it most.
Expert and Professional
Our technicians are experts in Garage Doors and will make sure to give you top-level skills..
Satisfaction Guaranteed
We pride ourselves on providing our customers with the best service available. 
Commercial Garage Doors
We can help you in complete installation and repairing your old garage to look brand new. We offer you a huge variety and most secure garage door solutions for your commercial properties
Residential Garage Doors
The residential garage doors are much more than just doors. Let us help you with your residential garage door.
Door Repair
Your present hardware for your garage door may need some little expert check-up to work like normal again. We can help you out in no time.
Spring Repair
Small or big springs, they are all part of mechanisms and faulty springs can lead to malfunctioning doors. We have all types of spring-related solutions for your garage door.
"Was seeking a reputed garage door company to fix the old door. Came across you guys and am very impressed. You guys provide impeccable services. Also the rates were good. Kudos to the team for giving attention to the issue."
"
I have the best experience of my life with these guys for garage door. I will recommend their services to everyone because they reach the place on time and work efficiently. Dealing with them was great and easy."