Your home is like a blank board ready to be filled with things that show off your style and personality. Sadly, many homeowners forget that the garage door is a great way to improve the look of the outside of their homes. It leaves a lasting impression on visitors and passersby. So, how can you make this transformation possible? You might need to learn how to use decorative hardware to make your garage door look better.
Welcome to our complete guide on how to make your home look better by adding character and charm to your garage door. In the sections that follow, we will go deeper into the world of decorative hardware. Find out the different choices and their benefits. Do you own a traditional or modern home? This guide will give you the information you need to make your garage door eye-catching.
Are you ready to start a journey of improving your home that combines elegance and functionality? Come with us as we explore the world of garage door decorative hardware. Let us discover what these pieces can do to your garage door and see the amazing changes they can bring. Prepare to change the style of your home to leave a lasting impression on your property and neighborhood.
What Are Decorative Hardware for Garage Doors?
Decorative hardware for garage doors is a range of decorations and extras that are made to make garage doors look better. These parts may or may not have any use other than to add to the garage door look and aesthetic. They can also add character and style to your garage door and, by extension, the outside of your home.
Types of Garage Door Decorative Hardware
These artistic pieces come in various materials, like wrought iron, stainless steel, and decorative plastic, among others. They also come in different styles and designs. You can choose among these options to make your garage doors fit your home's architecture and preferences.
Hinges: Added to the sides of the garage door are decorative hinges to give it the look of traditional carriage-style doors. Garage door hinges have different shapes and finishes.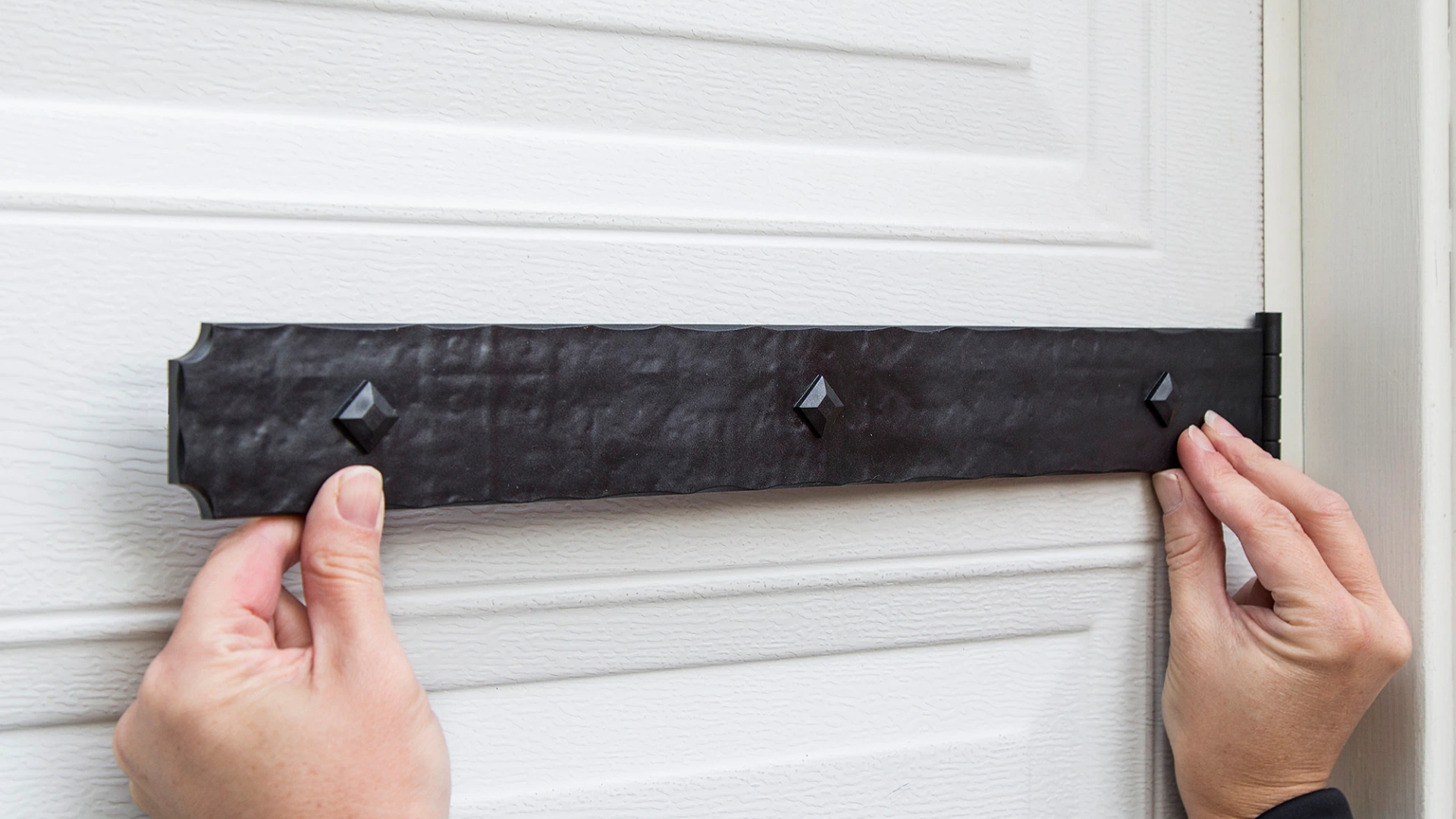 Handles:

These decorative handles are often on the outside of the garage door. They can be purely decorative or used to open and close the door by hand.

Faux windows:

These are fake window pieces that you can add to the garage door to make it look like it has windows. They come in a variety of shapes, sizes, and designs.

Door Knockers:

Decorative hardware, such as door knockers, can add a distinctive and personal touch to your garage door.
Decorative hardware not only makes your garage door look better, but it also helps your entire home's curb appeal. It is a way to turn an everyday garage door into something special that fits your home's style and budget. It can also add to the value of your house and make it stand out in the neighborhood. Talk to a garage door specialist for advice on picking the right one for your door.
The Different Hardware Styles and Design Options
Garage door decorative hardware comes in different styles and designs. Here are some popular picks for style and design:
Traditional Styles
Colonial:

Decorative hardware in the colonial style usually features simple yet classic designs with scrollwork and rounded edges.

Victorian:

Hardware in the Victorian style is usually more complicated and ornate, with floral designs and intricate details.

Cottage:

Hardware in the cottage style usually has simple, cute patterns that give off a warm, rustic feeling.
Modern Styles
Minimalist:

Hardware with clean lines and geometric shapes is a brilliant choice for a sleek and modern look.

Industrial:

Hardware in the industrial style often has bold, strong designs, like exposed bolts and metal finishes, that give it an urban, rugged look.
Rustic Designs
Barn Doors Inspired:

Rustic and barn door-inspired hardware can have strong, worn finishes and traditional barn door parts like horseshoe-shaped handles.

Antique:

Hardware in the antique style looks like old, vintage pieces because it has a worn finish and a classic design.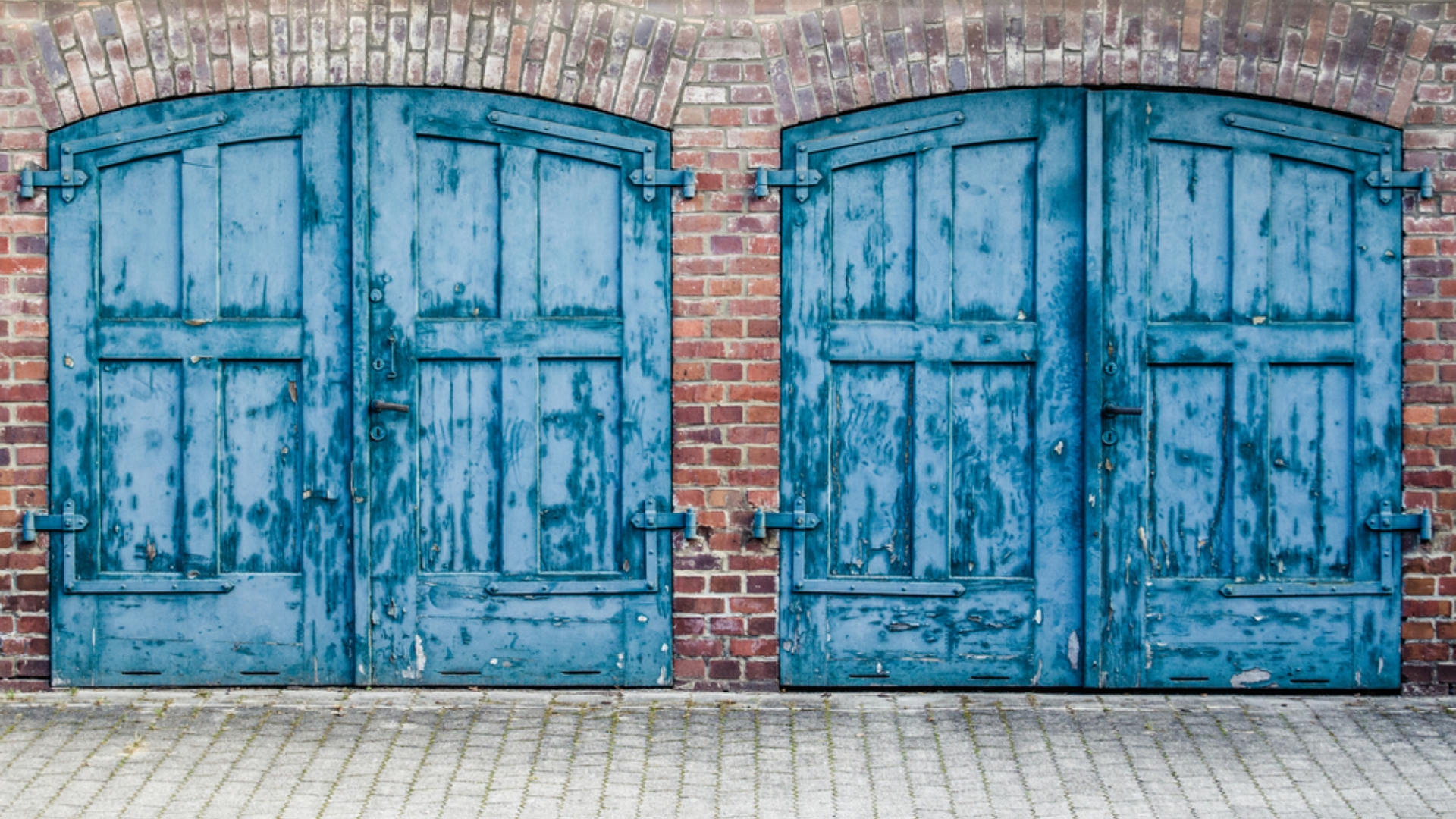 Custom Design
Custom-made decorative hardware is a good choice for anyone who wants a unique look. It lets you choose shapes, patterns, and finishes that match your tastes and the style of your house.
Finish Options
There are various finishes for decorative hardware, such as black, brass, satin nickel, chrome, and more. Your choice of finish can greatly affect how the hardware looks. How well it matches the material of your garage door and the outside of your house depends on you.
Additional Accessories
To further improve the overall aesthetic of your garage door, certain decorative hardware sets could contain matching accessories like faux window inserts or ornate strap hinges.
When choosing the style and design of decorative hardware, please keep your home's general style in mind. Choose hardware that goes with the design and color scheme of your house. Also, consider what material your garage door is made of (for example, wood, steel, or plastic) and choose hardware that goes well with it. Ultimately, the goal is to create a pleasing look that makes your home look better from the street.
Enhancing Your Home With Garage Door Decorative Hardware
Adding artistic hardware to your garage door is an easy way to make your home look better from the street. Whether you go for garage door handles, hinges, decorative door latches, or other decorative garage door accessories, these parts turn a useful door into a work of art.
With decorative hardware, you can make a statement at your front door, showing your style and making the exterior of your home look better. Take advantage of this chance to raise the value and charm of your home easily with our garage door installation experts.
Change the look of your home by adding style-enhancing garage door hardware, such as decorative door latches, garage door handles, and other garage door hardware and accessories. To get it right, talk to our pros at Fixxed Garage Doors. With our expert help, your garage door will look great and fit in perfectly with the rest of your home's style. 
So do not wait. Your perfect garage door style is just a phone call away. Take this step, save time, avoid the hassle, and ensure your investment lasts with our garage door services. With the right hardware, your garage door will be a beautiful mirror of your style, making your home look better. Call Fixxed Garage Doors today and find out what your garage door can do.