Many homeowners forget how important the garage door is when improving the look of their homes. All too often, the garage door is an often-overlooked part of home design. But with the rise of custom garage doors, homeowners can now make a statement and make this feature of their home their own. Are you looking for ways to showcase your style and add personality to your garage? Do it by installing custom garage doors! This feature has useful tips and creative ideas to help you design your next garage door.
Tips and Ideas on Customizing Garage Doors
Do Research and Gather Ideas
Before you start designing, research first and look for ideas. Search for various styles, materials, and finishes in magazines, online shows, and social media. Look for designs that go with the style of your home and show off your taste. This preliminary step will help you create a vision for your custom garage door and guide you through the rest of the design process.
Think About the Structure Design
Custom garage doors should match a home's design. Whether your house is modern, contemporary, classic, or rustic, choose a garage door that matches and improves its look. For instance, if your house has a country style, you might want a wooden garage door in a classic barn-style design with decorative hardware. If you match the garage door to your home's design, it will look nice and go with the rest.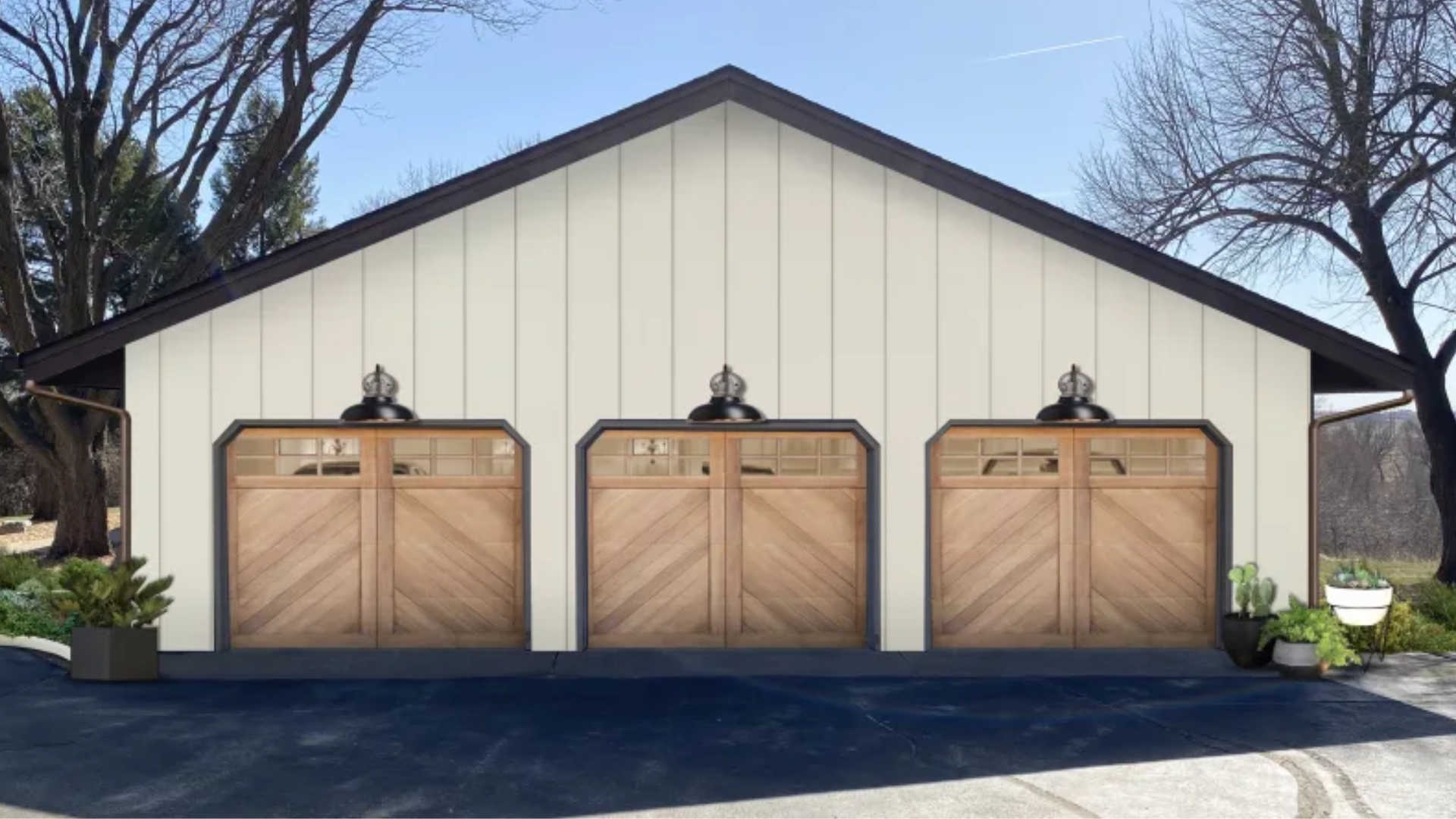 Selecting Material for Customized Garage Doors
Choosing the right material for your custom garage door is very important, affecting how the door looks and works. Some common materials for custom garage doors are wood, steel, aluminum, and glass. Wood has a warm and classic look, while steel is strong and has a modern edge. Aluminum is light and requires little upkeep, while glass can add a modern and sleek touch. Before making a choice, consider the pros and cons of each material, the weather, and how much upkeep each one needs.
Incorporate Unique Features
Make your custom garage door truly stand out by adding unique features. It could include artistic hardware like handles, hinges, clavos, windows, or decorative glass panels. These details can make your garage door more interesting and reflect your style. Be aware of the balance between how the door looks and works. Ensure that any extra features do not compromise the door's security or structural stability.
Color and Finish
The color and finish of your garage door greatly affect how it looks generally. White and neutral colors are common choices but do not be afraid to try bold or contrasting colors to make a statement. Choose a shade that complements or contrasts the exterior color scheme of your residence. Also, try out different finishes, like natural wood stains, dark or shiny paint, or even fake finishes that look like other materials. The goal is to make a custom garage door that stands out while fitting in with your home's exterior.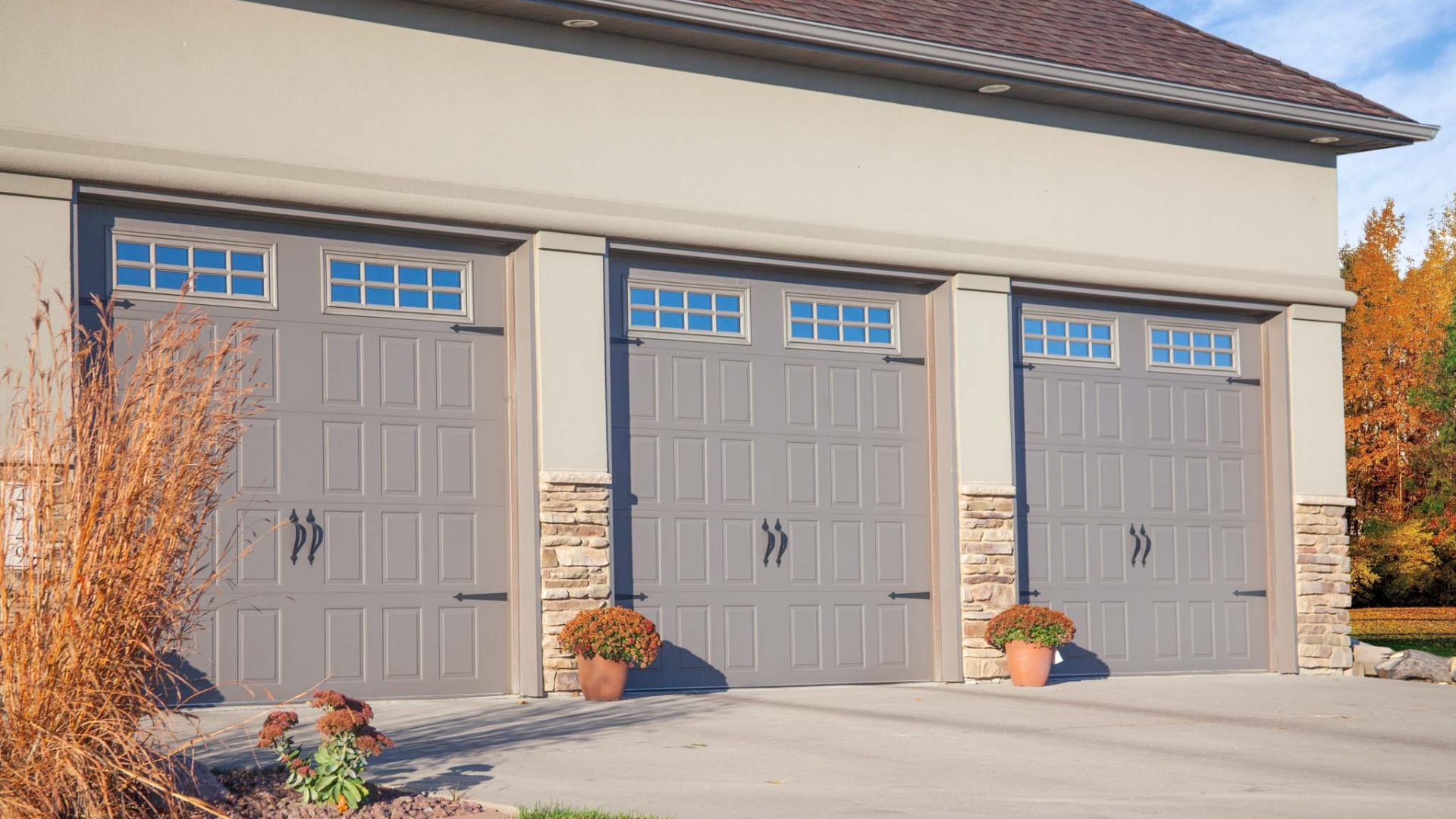 Ask Help from Experts in Custom Designed Garage Doors
Creating and installing a custom garage door can be difficult, so getting help from an expert is a good idea. Work with a reliable custom garage door company or designer specializing in custom designs. They can give you expert help, give you more ideas, and ensure your new garage door installation is done perfectly and safely.
At Fixxed Garage Doors, we offer great service for all your custom garage door installation needs. Our team of licensed door technicians will ensure you get the right fit and look for your home. We can also help you choose a new garage door motor for your custom designed garage doors. We are experts at installing a new garage door motor that is strong and quiet so that the door can open and close smoothly every time. Call us for a free quote, and make your dream garage door a reality.