Garage door rollers are a necessary component of any residential or commercial garage door. A garage door will not raise or lower properly without functioning rollers, so investing in quality ones is the best way to prevent this. Shopping for the right type to fit your garage door is no small feat. After all, these rollers come in many types, each with unique features. Here are just some of the different options available.
Different Types of Garage Door Rollers
Rollers are cylindrical objects attached to the garage door to make it roll. These are used to help the garage doors move up and down smoothly. When choosing the right kind of garage door roller, there is much to consider: temperature, usage, weight, durability, and style.
Plastic Garage Door Rollers Without Ball Bearings
These standard rollers are ideal for cost-effective new garage door installation. The wheel is just a plastic bushing connected to the stem. The material is hard plastic, and the stem is free of ball bearings. For home builders, these standard rollers provide an inexpensive option. Their straightforward design also provides easy installation for home builders.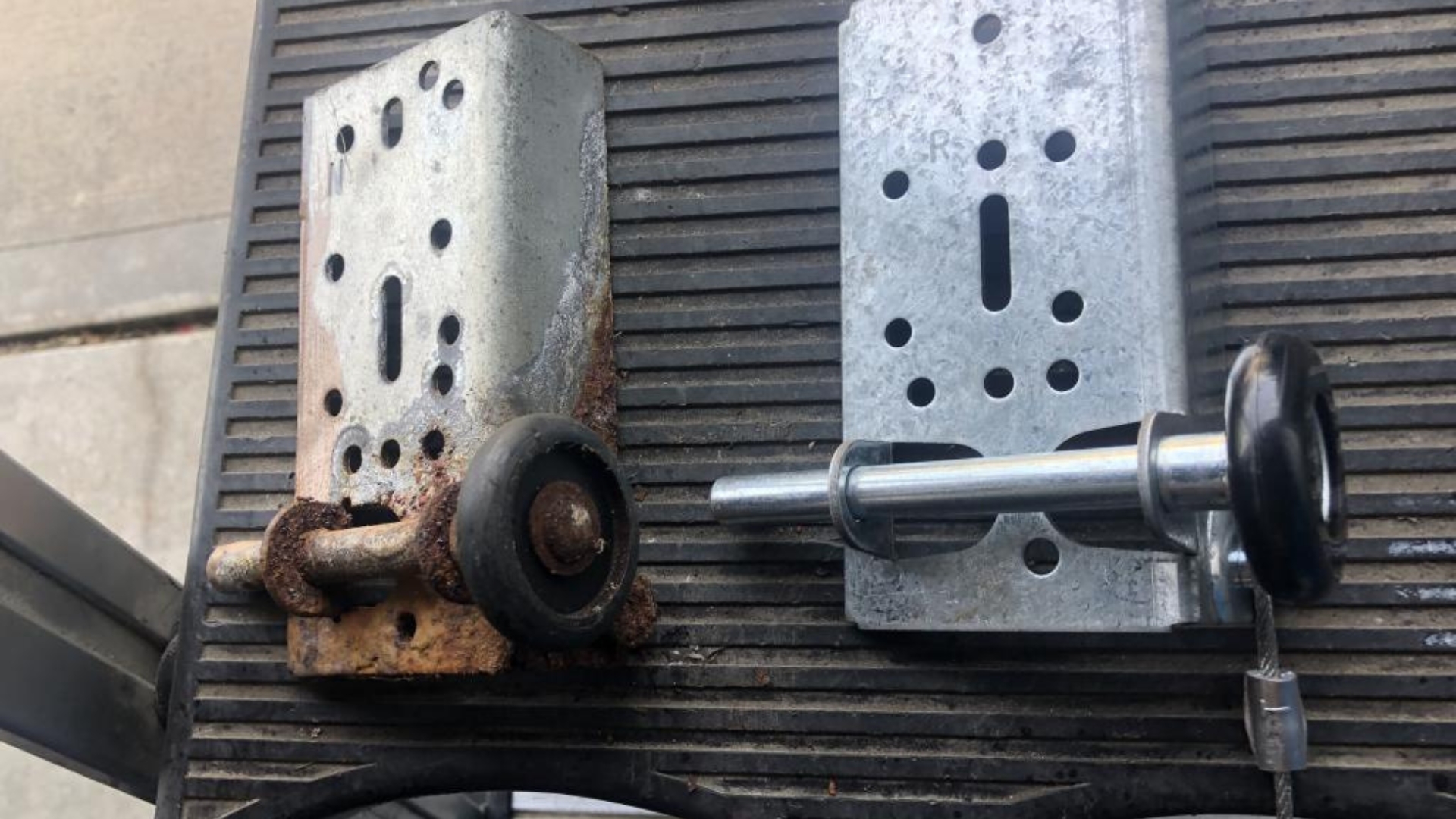 Stainless Steel Roller with 7-Ball Bearings
Ball-bearing steel rollers are almost the standard in the garage door industry. These upgrades feature seven ball bearings that offer increased longevity and easy lubrication. Their durability is rated at around 35 lbs per roller and can last for up to 7,000 cycles. Although it is not quite as quiet or smooth as its competitors listed later, having seven bearings is a significant improvement over having none at all. On average, you should expect these rollers to last at least five years of regular use.
Steel Rollers with 10-Ball Bearings
Upgrade to 10-ball bearing steel rollers if you seek a smoother, more silent roll. By adding three extra bearings, the garage door will experience less friction with each usage. In addition, they can bear an average weight capacity of 75 lbs per roller, good for around 10,000 – 15,000 cycles. The only major drawback is that these rollers are noisier than nylon ones when used in garage door tracks.
Nylon Roller with a Sealed 6200 Ball Bearing System
Rollers featuring a 6200 bearing system bear a lifetime warranty and are designed to provide many years of service. With their 100-lb load capacity and heavy-duty sealed ball-bearing design, nylon-type can easily handle up to 100,000 cycles. Front and back seals in this distinctive design also keep out contaminants like dirt and dampness. This seal will prolong the rollers' cycle life while easing the strain on your garage door opener for easy operation.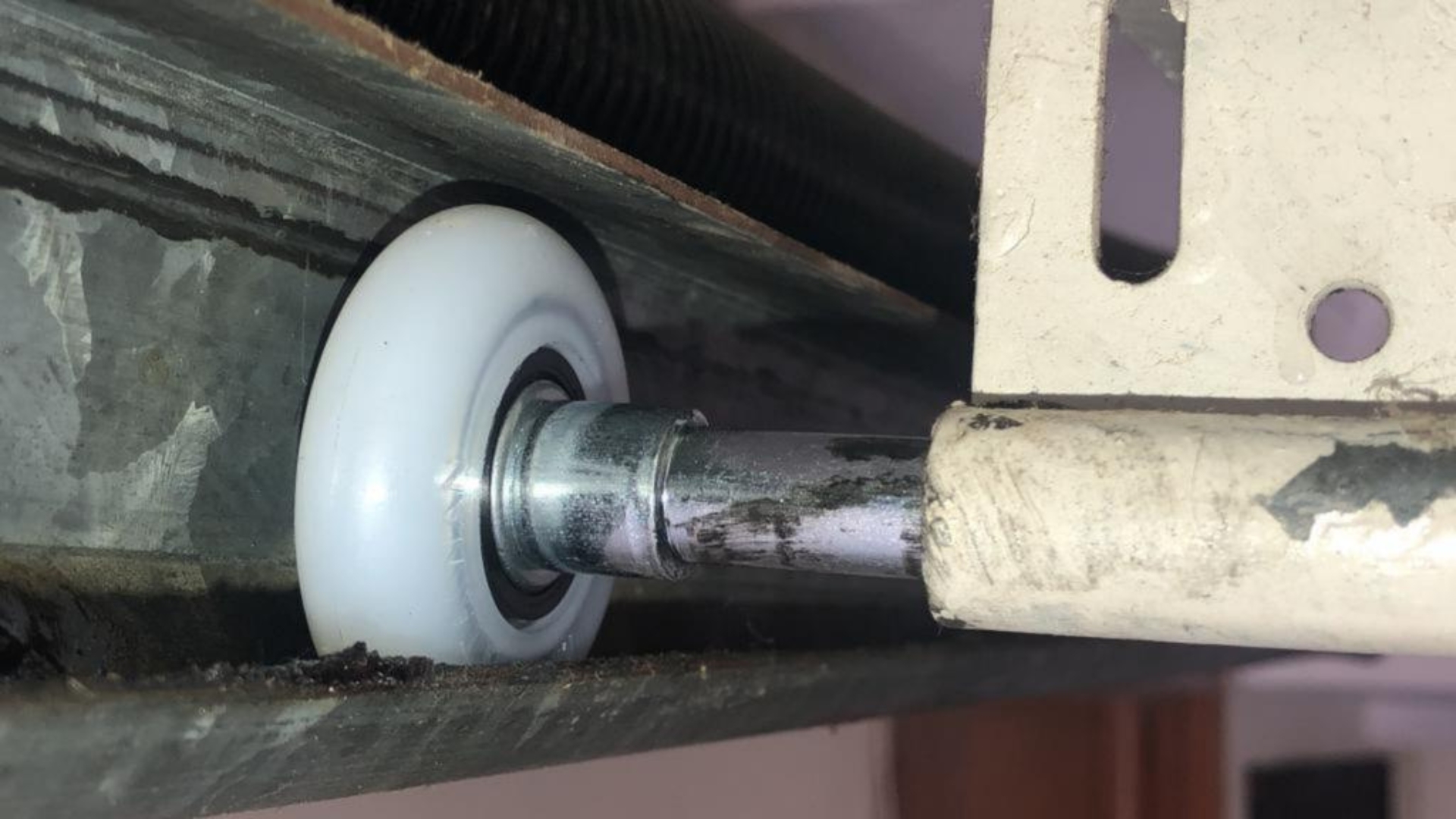 Which Type Is for You?
Steel rollers are generally more cost-effective, can handle more load, and have a longer lifespan than nylon rollers. Unfortunately, they tend to be significantly louder in comparison. While quieter in use, nylon rollers are subject to more wear and tear. Stainless steel stems are better than traditional lubrication-based ones in terms of protection against salt or other chemicals. Regarding bearing quantities, more balls may cost more money but result in a roller that runs more quietly and lasts longer.
At Fixxed Garage Doors, we commit to providing our clients with the best possible garage door repair services. Our team of licensed garage door technicians will help you with any garage door issue. In addition, we offer high-quality garage door parts and essential services, including overhead garage door repair and garage door maintenance. Contact us today for free estimates.