After you have decided to replace your garage door, you will probably wonder what color to paint it. Choosing the color for your new garage door is an important decision. It can be the first thing visitors see when they come to your home. You may have a few ideas for a garage door color, but it cannot be easy to decide with so many options available. Of course, you do not want to choose one simply because you like how it looks. So before you make a choice, let us review everything you should consider when deciding what color to paint your garage door.
Things to Consider When Choosing a Garage Door Color
How your house looks from the street can change a lot depending on what color you choose for your garage door. When picking the right garage door color, here are the things to keep in mind:
The Color Schemes
When selecting a color for your garage door, consider the color and style of the exterior of your house. Your garage door's color should match the outside of your house, not clash with it. A consistent color scheme can make your house look more polished and put together.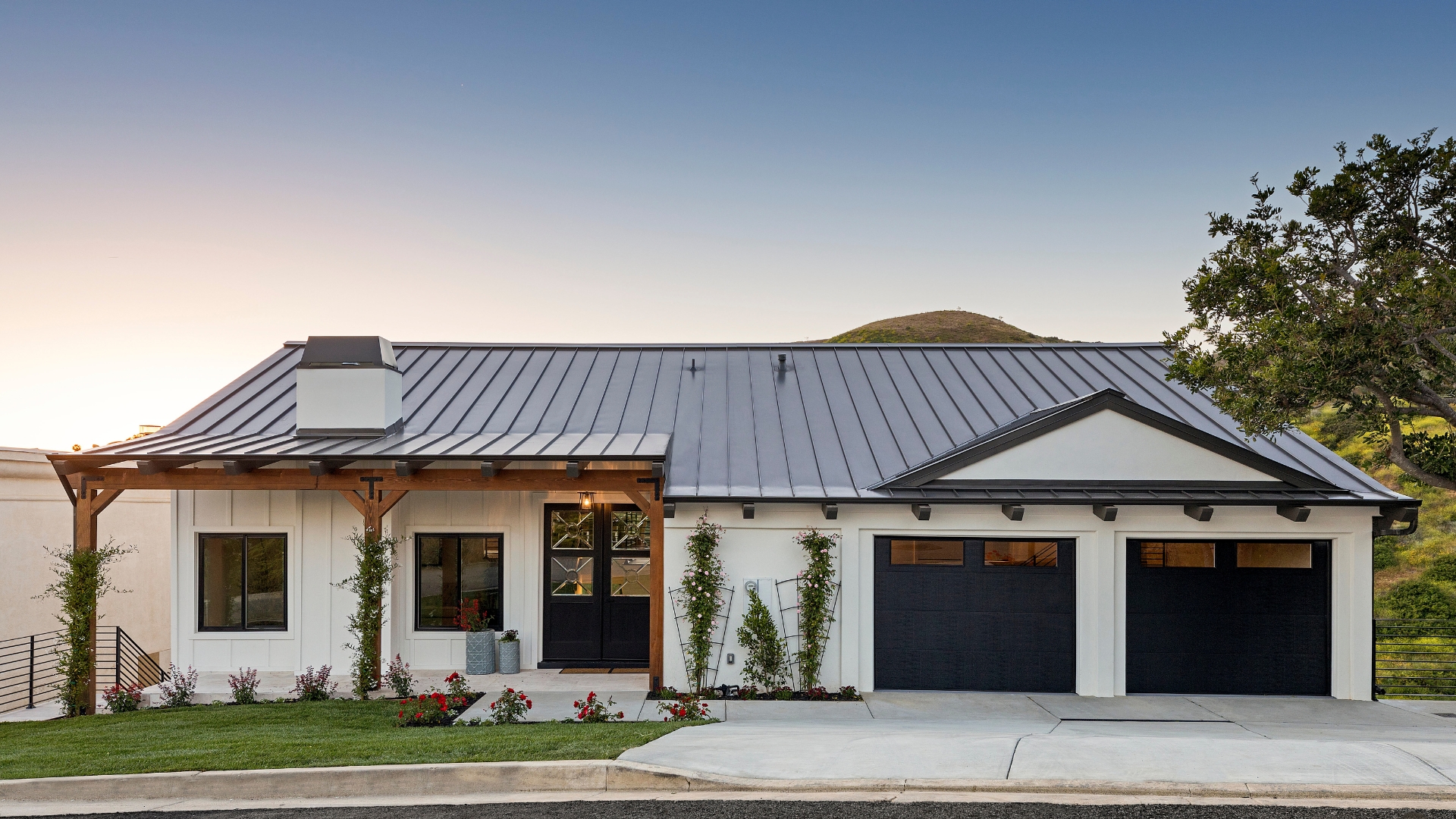 The Design of Your Home
The style of your house should also influence the color of your standard size or custom garage door. Traditional homes look best with neutral colors like beige, white, or brown. Modern homes can pull off more unique colors like black, blue, or red.
The Climate 
The weather where you live may also affect the color of your garage door. If you live where it is hot and sunny, lighter colors can help to keep your garage cooler by reflecting heat. Darker colors can help warm your garage by soaking up the heat in colder places. So think of these fun facts when planning for your next garage door replacement project.
Your Personal Preferences 
The garage door color you choose can help set the tone for your entire home, depending on where you intend to use it. It is the only part of the house's exterior that most people see, and it is what they will picture when they think of your home. So be careful and choose the right color that not only makes you happy. Instead, choose one you will be comfortable living with for years. Ultimately, what matters most is your safety and security at the end of the day.
The Garage Door Material 
What your garage door is made of can also affect your chosen color. Wood, plastic, and steel, for example, may be easier to paint in some colors than others. It is best to talk to an expert to help determine which colors will look best with the new garage door material.
The Purpose of Your Garage
If your garage is mostly used for storage or as a workshop, choose a color that will hide dirt and grime. In this case, choosing basic or darker colors might be better.
Different Garage Door Color For Your Home
You can choose from various garage door colors to match the style of your house. Here are some of the most common colors for residential garage doors: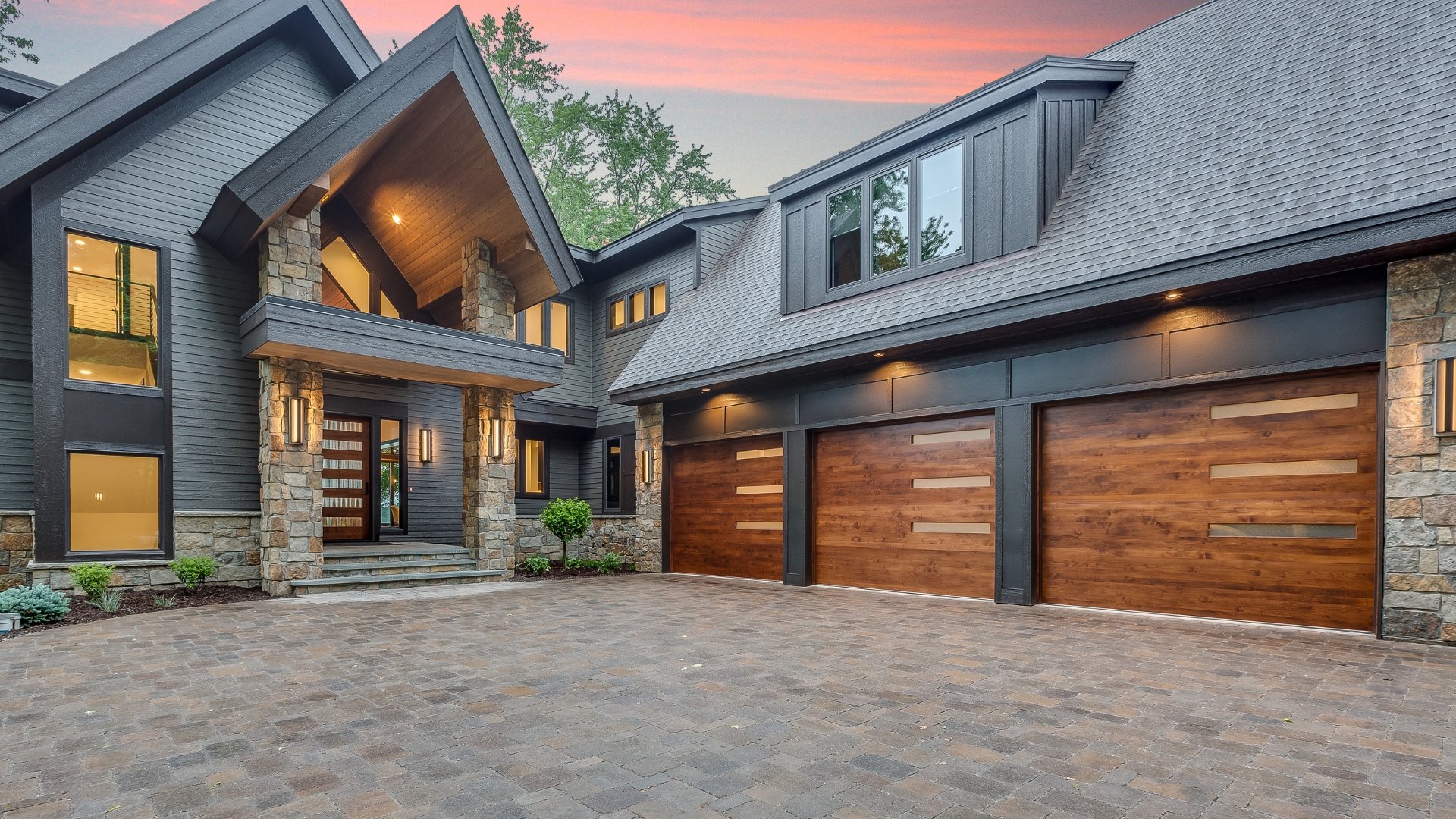 White: A classic and timeless color that goes well with various types of home decor. The exterior of your house can look clean and fresh if you paint it white.
Black: A vibrant hue that can make a strong statement outside of a home. Black goes well with modern and contemporary styles but looks great on classic homes.
Gray: A flexible color with many shades, from light gray to dark charcoal. Gray goes well with various home types and looks modern and classy.
Beige: A neutral color that works well with many different colors and styles. Beige can give a warm and inviting look to your home.
Green: A natural color that goes well with homes with a lot of greenery and gardening. The outside of your home can look peaceful and easy if you paint it green.
Red: A bold, eye-catching color that gives your home's outside more personality and style. Both classic and modern homes can look great with red accents.
Blue: A calming color that can give your home a nautical or beachy look. Blue can come in many shades, from light sky blue to dark navy.
Ultimately, the color of your garage door should match the overall design and color scheme of the outside of your house. Consider your style and preferences, as well as the climate and landscape of your area, when choosing the color of your garage door.
Are you looking to give your home's exterior a makeover? Fixxed Garage Doors offers a wide selection of custom garage door installation and replacement services. Our experienced technicians will help you choose the perfect door from our range of styles and designs. Plus, we use only top-quality materials, ensuring that your garage doors are built to last. We provide a full service for garage door installation projects, including choosing the right color or when it is time for repairs and maintenance services. With Fixxed Garage Doors, you can be sure you get a reliable and affordable solution for your garage door needs. Call us today for free estimates and experience what a new garage door feels like.