No matter your business, you must find the right industrial garage doors to meet your expectations and help your business grow. An industrial garage door is vital to protect your business and a great way to ensure your employees stay safe while at work. However, choosing the right garage door for your business is often not an easy decision to make. With so many different designs and styles on the market, it can be a challenging task.
What Are the Best Industrial Garage Doors for Your Business
Sectional Doors
The sectional door is one of the most popular choices for commercial garage doors. Sectional doors are unique compared to other overhead garage door options because they have horizontal panels. The most popular materials for these doors are galvanized steel and aluminum. They are great for withstanding all elements, including wind, rain, dampness, and extreme temperatures. So whether you need them for an industrial warehouse, shipping dock, fire station, or pole barn, among others—sectional doors have you covered! Ask an overhead door company to learn more about the benefits of this kind of garage door.
Aluminum and Glass Doors
Despite their stylish and modern look, aluminum and glass doors will stand the test of time with their durability. As a result, many commercial establishments, such as restaurants, service stations, fire stations, or car dealerships, tend to opt for this choice. Aluminum and glass industrial garage doors are used to separate two indoor spaces or partition off a building's interior and an exterior patio or other space beyond.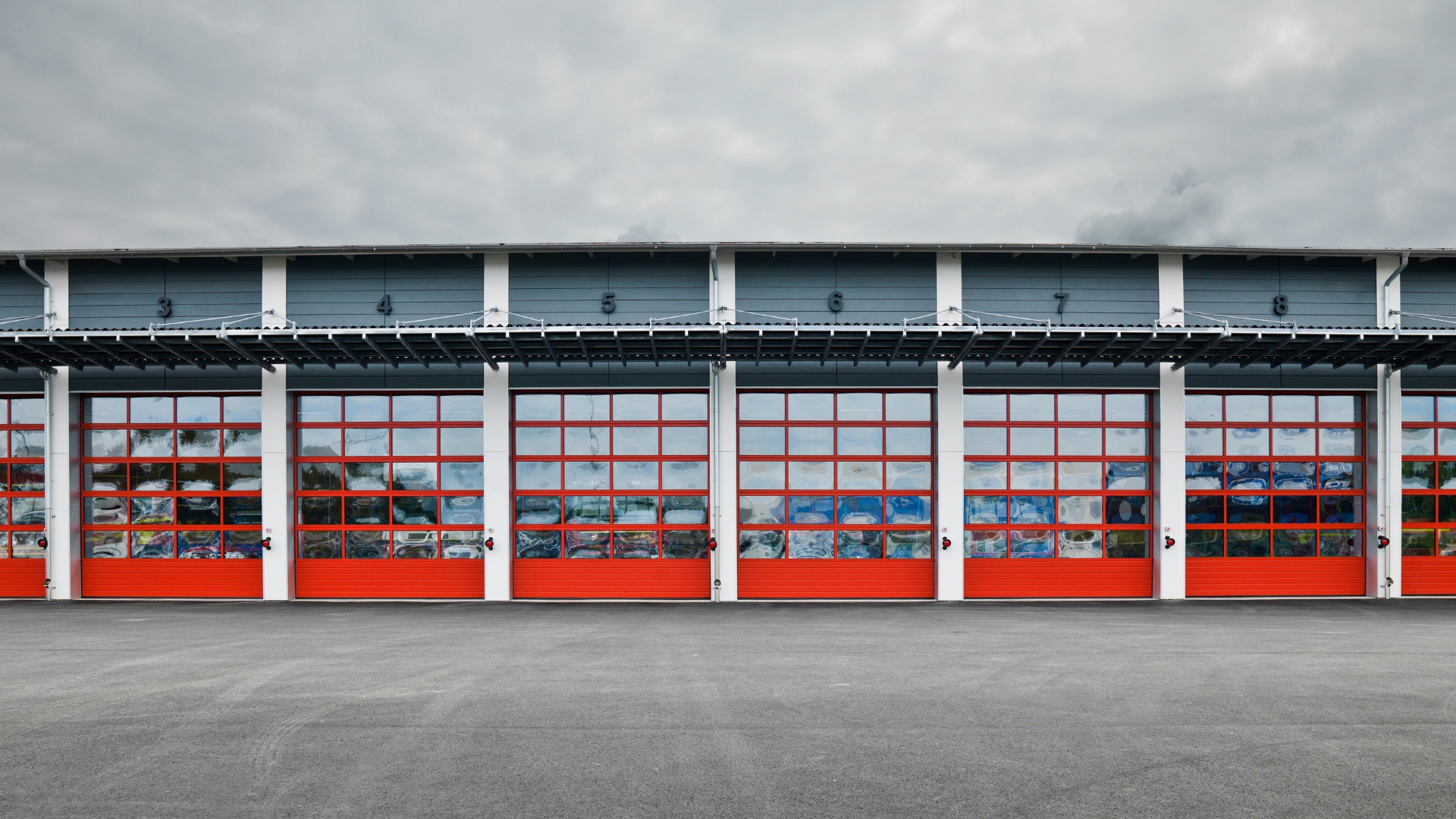 When it comes to sturdiness, steel frames are just as good as aluminum—and sometimes even better. That is because they are often crafted with strong glass and durable metal framing. So when it comes to withstanding the demands of constant use in a busy commercial space, these customized doors more than measure up. For more information on this door type, including its new garage door cost, give your trusted service provider a call.
Roll-up Sheet Doors
These doors comprise horizontal steel sheets. However, unlike garage doors that run on a horizontal track system, the steel sheets coil up vertically when opened. Security-wise, this kind of door provides excellent protection. However, some also like how it makes a building look professional due to its space efficiency.
High-Speed Garage Doors
Regular garage doors move at around seven inches per second. However, if you want to hit the road with less downtime, there are now models that open much faster. For example, some high-speed garage doors can cycle up to 100 inches per second—more than 14 times as fast as regular ones! Having a fast-operating door also decreases the amount of time it remains open. That means your facility loses less conditioned air to extreme weather conditions.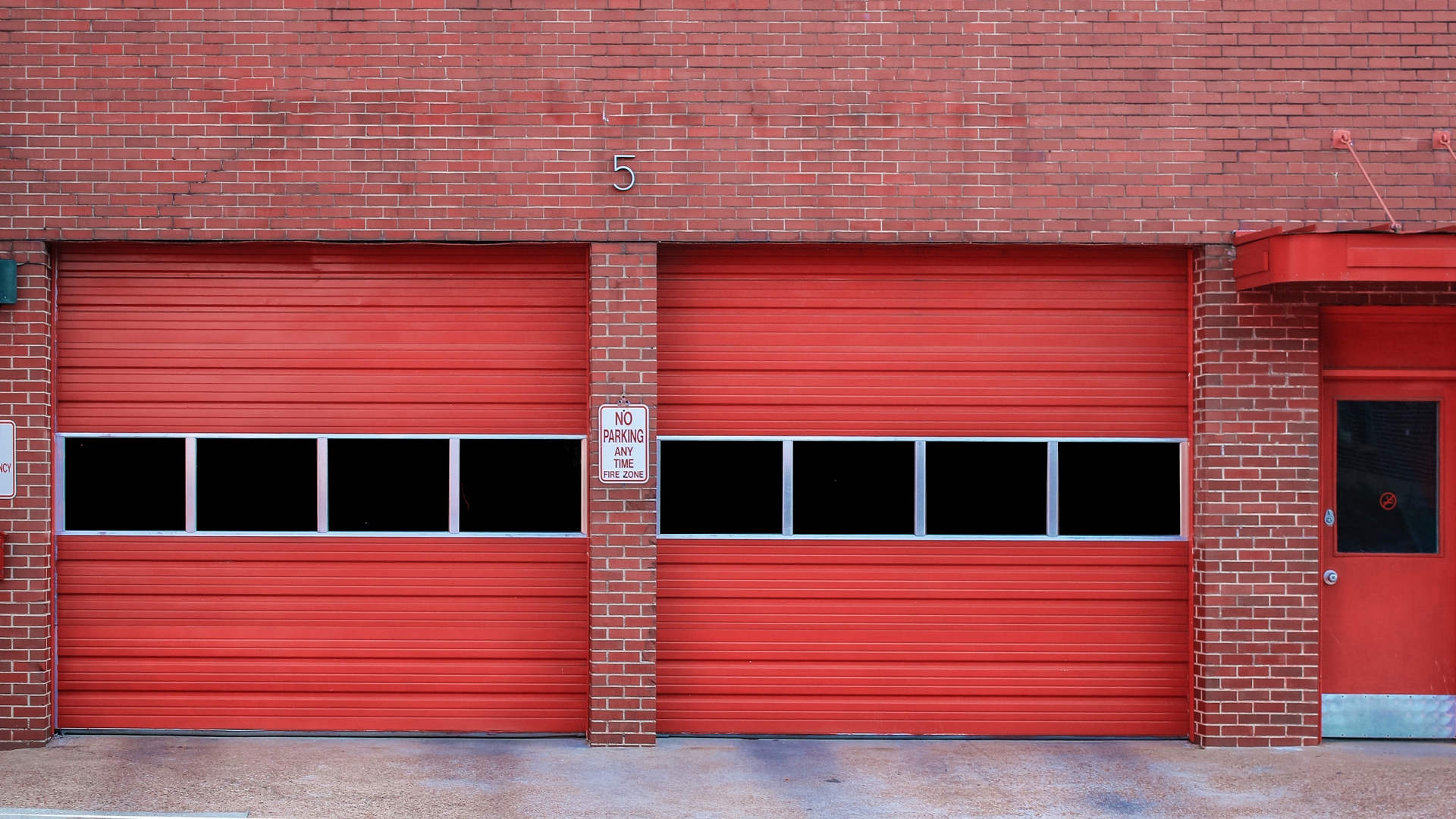 Fire-Rated Doors
Fire-rated commercial overhead doors are a great solution when the need for flame protection arises. Not only does this type of door provide superb protection from fires, but it can also be manually, or motor operated. In addition, because it is constructed with thick and heavy-duty stainless steel, it provides superior flame resistance and insulation and blocks out noise at the same time. Further still, many brands also come with an extra safety feature that sees them close automatically in case of heat or flame-related emergencies. As a result, these incredibly useful doors have become commonplace in warehouses, parking garages, distribution centers, and mills worldwide.
At Fixxed Garage Doors, we offer a range of garage door repair and installation services to businesses in and around Studio City and Burbank, CA. We are a licensed contractor specializing in commercial garage door services. That allows us to provide more tailored and specific solutions to our clients. With years of experience under our belt, you can trust that you will be getting the best service possible.
To ensure that, Fixxed Garage Doors only use top-quality products from the most reputable brands in the market. We take pride in our superior materials and craftsmanship, offering only quality products that fit commercial needs. So whether you are building, renovating, or want to replace your old garage door, we have what you need! Call us to get a quote for a new garage door installation today.