Garage door spring wires are an integral part of garage doors. These springs support the garage door's weight and ensure that the door opens and closes without a hitch. Unfortunately, you may be one of those whose spring has broken all of a sudden. Of course, you do not want to wait long to fix it and may try it yourself. However, the problem is knowing the correct type of spring wires.  
The market has several spring wire options that you can choose from. Each with specific wire types and finishes for your garage door needs. Three of the most popular options used by our technicians at Fixxed Garage Doors are oil-tempered, powder-coated, and galvanized. Are you confused about which wire you should choose? Let us take a look at each below.
Types of Garage Door Spring Wires
Oil-Tempered Garage Door Spring Wires
The oil-tempered wire is created by heating and cooling the metal. That makes it strong and durable, yet easy to bend — perfect for various applications. Yet, you may wonder if there is a difference between an oil-tempered wire spring among the other types. By their blackish hue, you can easily distinguish oil-tempered wire springs from other torsion springs.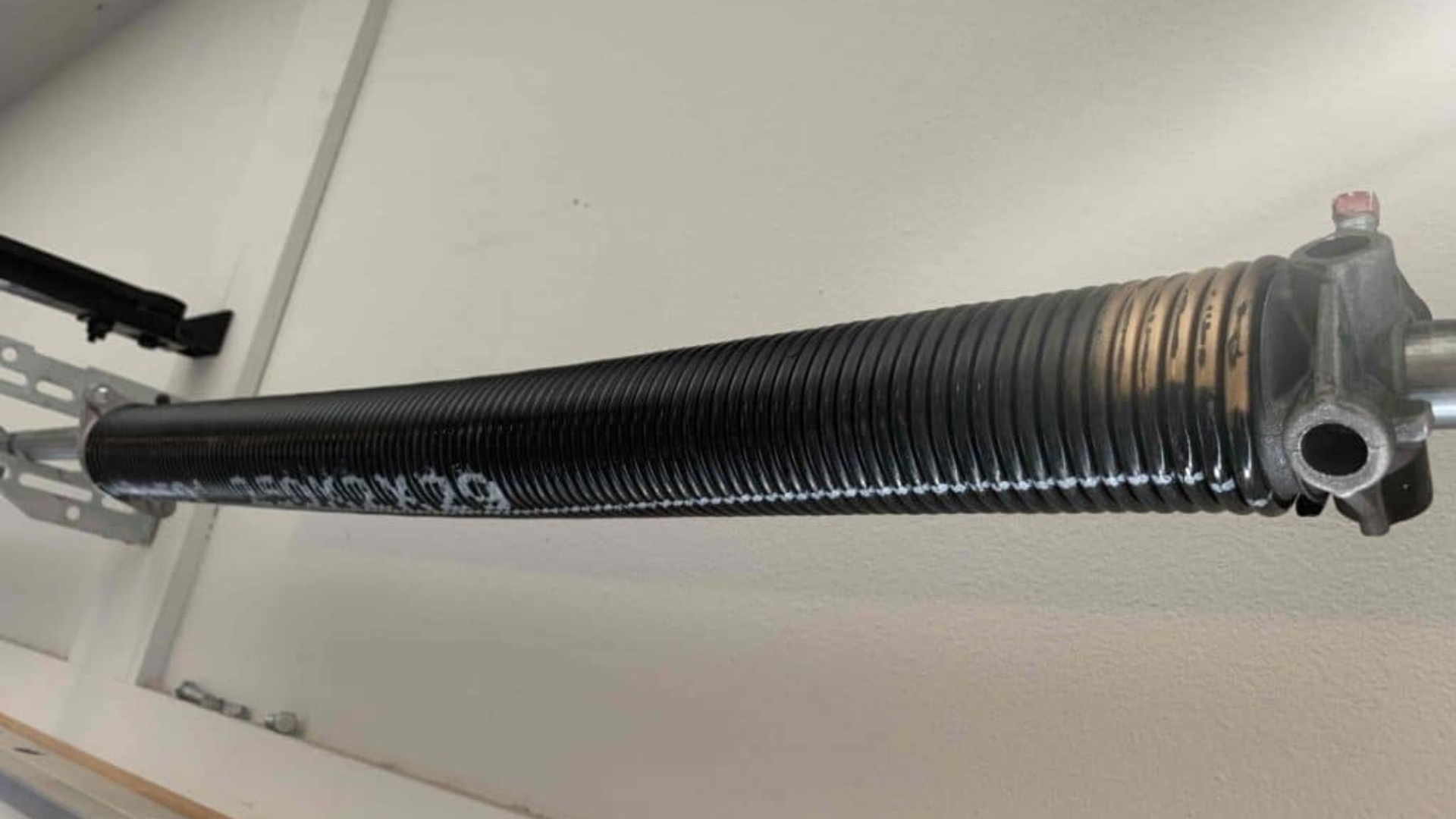 Advantages
Strength
Heavy equipment like vehicles and garage doors rely on springs made from oil-tempered wire. This wire is strong and flexible, absorbing impact and reducing noise and vibration.
Durability
An oil-tempered wire is simple to work with and durable. Thus, it will not crack, wear out, or be damaged when you bend, coil, or cut it.
Affordability
The oil-tempered wire is one of the most inexpensive garage door spring wires on the market. That means the oil-tempered wire is ideal for projects requiring mass production or large quantities to keep the prices down.
Powder-Coated Garage Door Spring Wires
At Fixxed Garage Doors, we recommend powder coating for a high-quality, durable finish. By powder coating your springs, you are ensuring maximum production and improved efficiency of your spring.
Advantages
Durability and Visual Appeal
Powder-coated wire springs are not only more appealing than old-fashioned oil-tempered springs, but they are also more resilient. Even when exposed to moisture, powder-coating will protect the spring from rust and maintain proper functionality for 10,000 or even 20,000 cycles.
No Oily Residue
Powder-coated wire springs are most notable for not leaving an oily residue behind. That can be a major plus during installations if you opt for a clean, grease-free finish. Also, while powder-coating may never overtake more traditional methods like oil-tempering or galvanizing, it remains a good choice for many aesthetic applications.
Galvanized Garage Door Spring Wires
In the mid-1980s, the garage door industry saw the introduction of galvanized springs. Going through a special process that involved coating their surface with zinc, these springs were made from hard-drawn wire to provide greater strength and durability.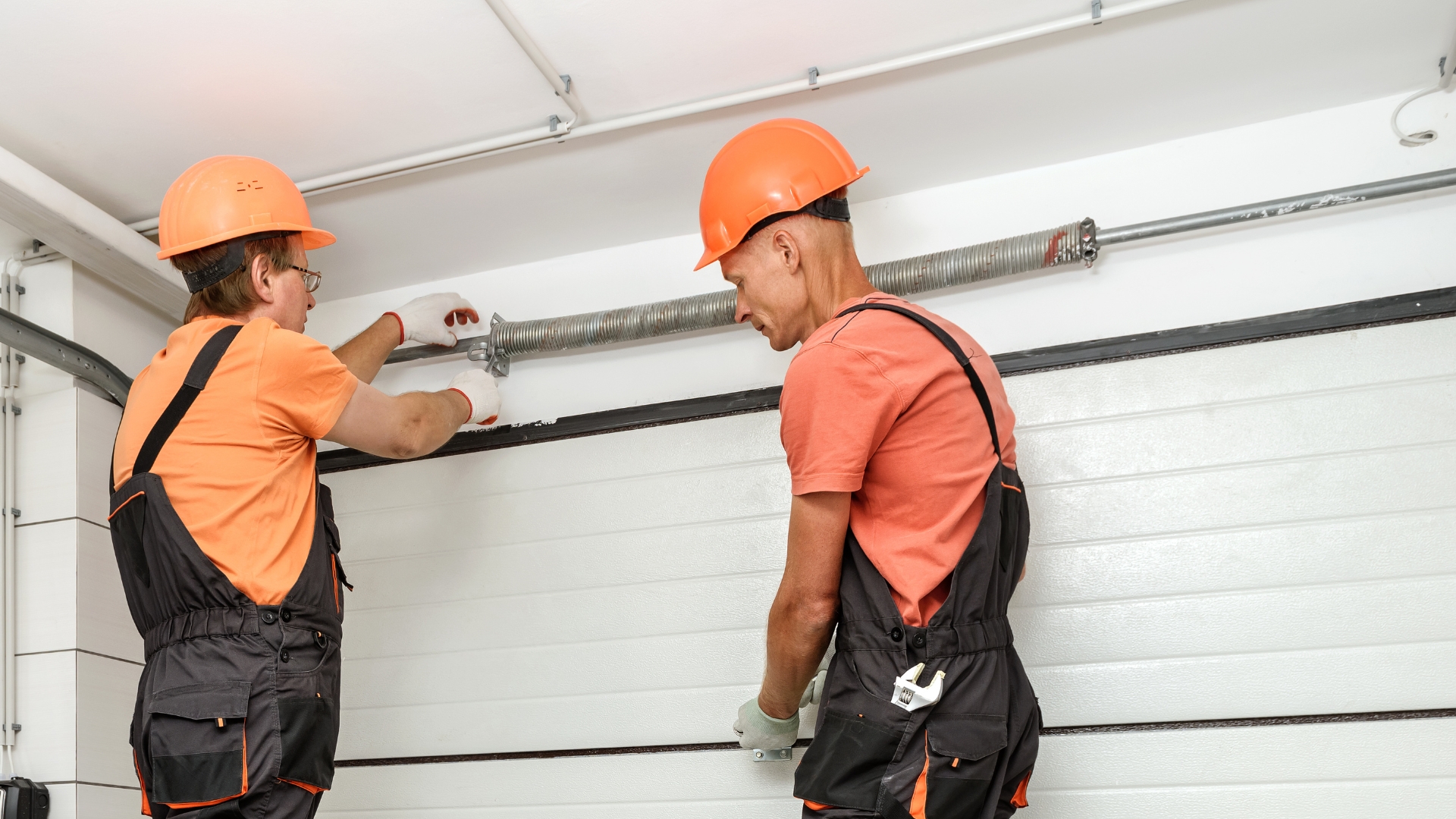 Advantages
Durability
Galvanization equates to power. So going through this process, your garage door can endure being put under much weight and pressure with galvanized wire springs. Also, you will enjoy the added strength of galvanized wire using these mechanical springs for bulky furniture or farm machinery.
Rust Resistance
Did you know galvanized wire springs are less likely to corrode than oil-tempered springs? That is because the zinc coating protects them from moisture and keeps them sealed off from the elements. So even though oil-tempered springs remain popular, using galvanized wire springs is still practical.
Aesthetics
By nature, aesthetics are important to many people when it comes to their mechanical springs. Zinc-coated galvanized springs provide a crisp, brilliant appearance that helps protect against rust and boosts strength.
You do not want to cut corners concerning garage door spring replacement. One way to save yourself from headaches is to hire a garage door professional to install your new springs. For all of your garage door repairs, call the experts at Fixxed Garage Doors. We have been servicing garage doors for years and can fix yours quickly and affordably. 
When something goes wrong with your garage doors, you need to find a company that you can trust. That is what we are all about! You can trust us for all your garage door repair needs in Burbank, CA, and Studio City, CA. So whether it is a broken garage door spring or a faulty opener, we will fix them all so your door works perfectly again. So call us right now to avail yourself of our free estimates.