Are you looking for a custom garage door to give your home a more rustic or mid-century modern look? You might be able to find what you need in a carriage house garage door. First introduced more than 100 years ago, this type of garage door was formerly a common option in the US. Despite a recent decline in popularity, carriage house garage doors are still a wise purchase for any homeowner. If you want this type of garage door, read on for the information on installing and maintaining your own carriage house garage door.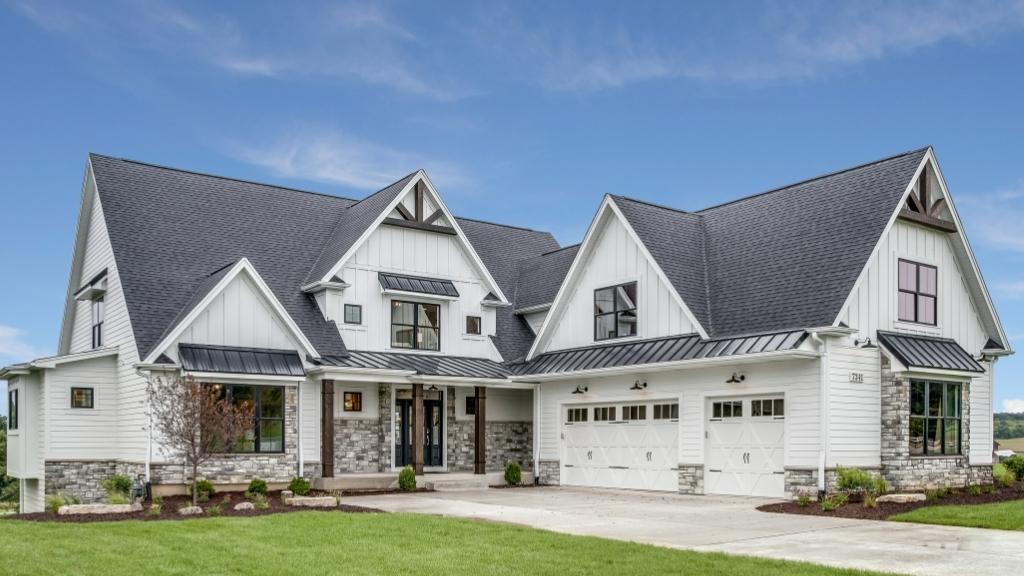 What Are Carriage House Garage Doors?
Back in the day, before cars were even a thing, people used horse-drawn carriages as their mode of transportation. They had barns for garages, with doors that opened wide enough to accommodate the carriage. That was how the name "carriage house garage doors" came to be.
The original carriage garage doors were constructed of wood and iron. The doors had hinges on the sides and swung open for the horse and carriage to fit. The doors typically featured elaborate woodwork, including big handles, decorative window inserts, and planking that resembled a barn's. Since horses and carriages are no longer used for transportation, carriage house garage doors have received some much-needed upgrades over the years.
These days, carriage garage doors are made from more durable materials like steel and aluminum. Modern carriage house garage doors can still be hinged on either side or have the swing-out appearance but utilize an overhead garage door operation and electronic openers. Additionally, they come in a range of finishes and wood-grain textures, each with a selection of hardware and window options to help them fit in with the architectural style of your house.
How Much Does a Carriage House Garage Door Cost?
It is critical to understand the typical cost of installing a garage door. The factors that influence the price of a carriage-style garage door installation include the following:
Carriage House Garage Door
Material
The cost of the materials for carriage house garage doors varies. Steel is the best option if you are seeking something economical. However, natural wood and wood composite are fantastic choices if you do not mind spending a little more. Just be aware that natural wood will need additional maintenance to prevent moisture damage, such as painting and resealing every few years.
Insulation
R-value is an important consideration when it comes to insulated garage doors. A higher R-value means better insulation for your carriage house garage door, but that comes at a higher initial cost. However, this investment will save you money by lowering your energy costs in the long run.
Hardware and Overlay Pattern
The price of your carriage house garage door will be influenced by the decorative hardware that goes with it. Metal or wood handles and hinges, step plates, and final finishes like overlay patterns and cladding can all affect the price, so be sure to do some research beforehand to determine what will work best for you and your budget.
Location
The cost of installing a carriage house garage door can differ significantly depending on where you live. It is because prices charged by local contractors and the availability of materials can vary from one location to another. Also, be aware that a larger carriage house garage door will likely cost more to install because the garage door installer may need to hire extra personnel to carry it.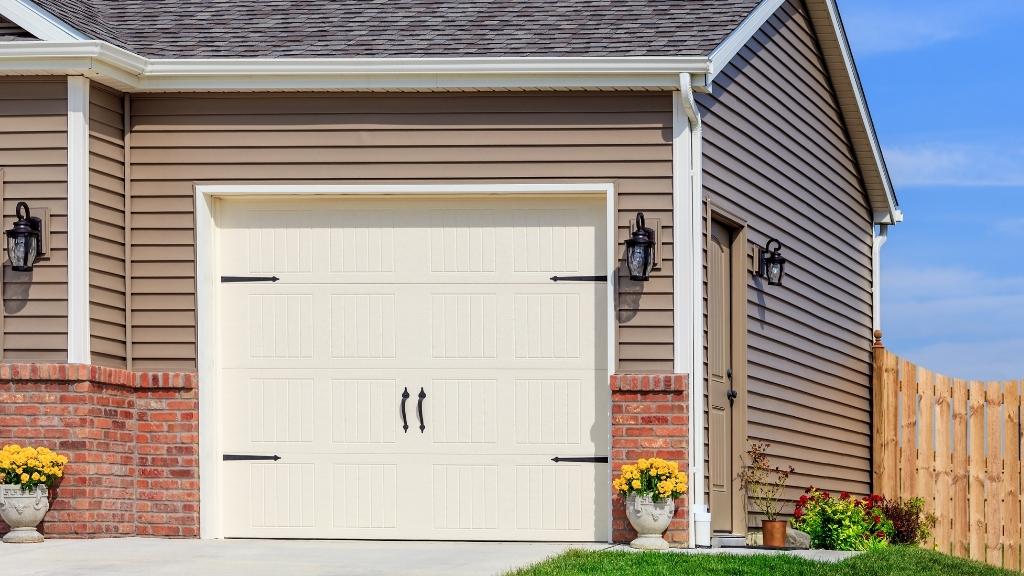 Nothing can improve the appearance of your home like a new garage door. And installing a carriage house garage door may elevate your home's curb appeal even further. The experts at Fixxed Garage Doors can assist you in choosing the best carriage house garage door for a garage door replacement project and having it fitted correctly. Then, along with the popular and trusted brands of garage door openers, you can match this classic piece of garage door to complete your home's new look.
So why not invest in upgrading your garage door? We serve Los Angeles, CA, and the surrounding areas, including Studio City and Burbank. So call us right away to learn more about our garage door service and get free estimates!