Openers for garage doors are essential for any homeowner who wants to conveniently access their garage without needing physical effort. Various types of garage door openers are available in the market, each with unique features, advantages, and drawbacks. Unfortunately, choosing the right type of garage door opener can be daunting, especially for first-time buyers. In this guide, let us discuss what types of garage door openers are available for residential applications. By the end of this guide, you should better understand garage door openers and which would best suit your needs.
Types of Openers for Garage Doors
Chain Drive Garage Door Openers
As the name suggests, these openers operate using a metal chain that pulls or pushes the trolley attached to the garage door. A garage door opener unit motor drives the chain. It is the most popular garage door opener since it is compatible with nearly all garage door sizes. In addition, it is the least expensive type and uses a chain to move the garage door along the track. As a result, this door opener works best on insulated, wooden, or heavier doors.
Pros: Strong, durable, and affordable
Cons: Noisy, needs more maintenance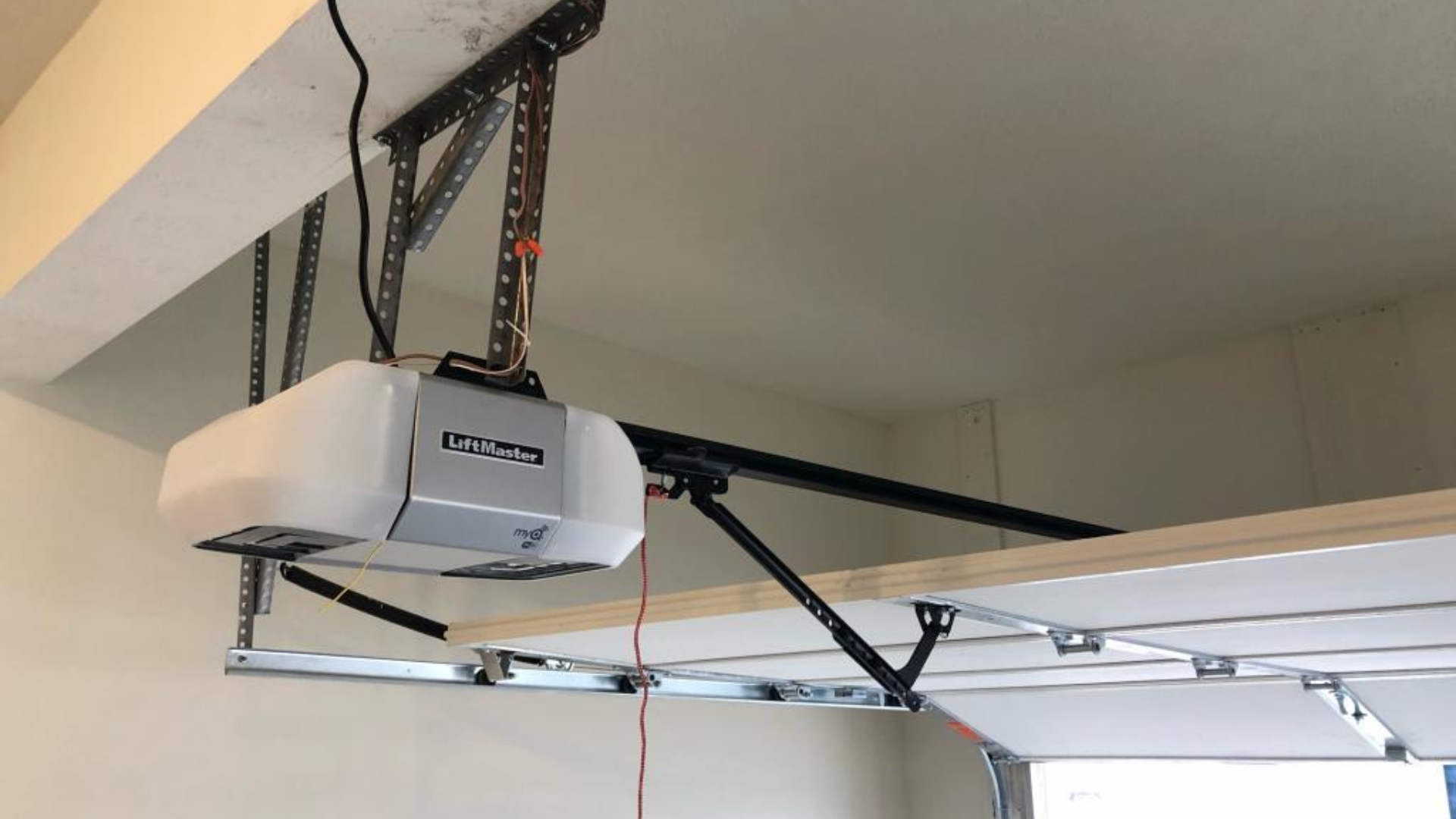 Belt Drive Garage Door Openers
Belt-driven garage door openers are similar to chain-drive openers. However, they use a rubber belt instead of a chain to move the door. This opener works best with both light and heavy doors. It can also be used for doors with more than one panel and doors with only one.
Pros: Quieter, less vibration
Cons: More expensive, requires more upkeep, shorter lifespan
Screw Drive Garage Door Openers
Screw-drive garage door openers have a metal rod with a threaded end that opens and closes the door like a screw. This type of opener is best when you need a quiet door that will not break the bank.
Pros: More reliable and require less maintenance, quieter than chain drive openers
Cons: Noisier than belt drive openers, require regular lubrication, 
Jackshaft Type Garage Door Openers
A jackshaft mounts on the wall beside the garage door instead of above it. Jackshaft openers free up space above the garage door, making them great for garages with high or slanted ceilings. They are also a great choice if you need more space for storage above your garage door.
Pros: Compact and space-saving
Cons: Only works with sectional doors, more expensive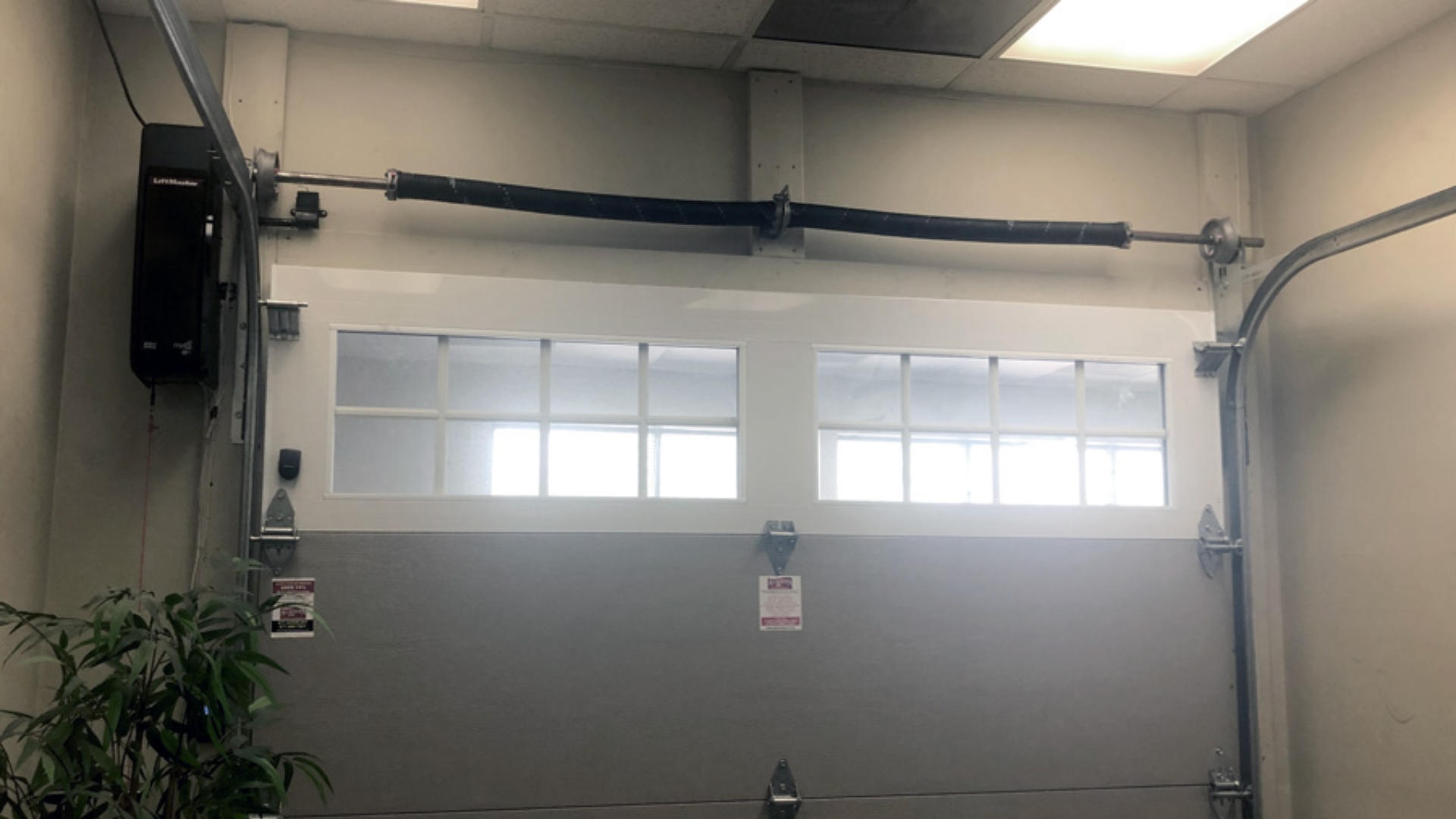 Direct Drive Garage Door Openers
Also known as torsion or motorized spring garage door openers, these openers operate using a motor directly attached to the torsion spring shaft. The motor moves the shaft, then lifts or lowers the garage door. They are best used for taller garage doors.
Pros: Maintenance-free, lifetime warranties
Cons: More expensive, require professional installation
Considerations When Choosing an Opener
When choosing a garage door opener, it is important to consider factors such as budget, garage door size and weight, noise level, and maintenance requirements. Consulting with a professional can also help homeowners choose the type of garage door opener best suited for their needs.
Fixxed Garage Doors is a go-to provider of quality garage door repair and other garage door services in Studio City and Burbank, CA. We specialize in garage door opener installation, garage door opener replacement, and repairs. In addition, we offer high-quality brand openers, such as LiftMaster garage door opener models. Our team of licensed technicians maintains high professionalism and provides expert advice on the best product for each client's needs. With our fast response times and competitive prices, we are dedicated to providing superior service for all your garage door repair needs. Call us today to request a quote.